The Best Saturday Ever!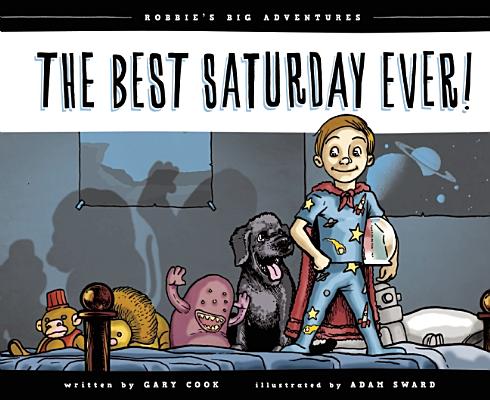 The Best Saturday Ever!
Mighty Media Press, Hardcover, 9781938063251, 36pp.
Publication Date: September 2013
* Individual store prices may vary.
Shop Local
Enter your zip code below to find indies closest to you.
Description
On a rainy Saturday, the power goes out. With no TV and no chance of going outside, Robbie wonders how he could possibly have fun. Well, he'll just have to make it up! Using only his imagination, Robbie manages to save a city from a terrifying monster, captain a space shuttle, and tame a fearsome lion as the ringmaster of a circus. With all these adventures, will he even notice when the rain stops and the lights come back on? Through entertaining rhymes and exciting graphic novel-style illustrations, this book will remind kids of the power of their own imaginations, and prove that rain — and a lack of power — just might make for THE BEST SATURDAY EVER!
About the Author
Praise For The Best Saturday Ever!…
"The illustrations are bold, dark (as was the grey, stormy day), yet filled with imaginative art. The rhyming text is creative just as the imagination of the boy is for this day throughout which he entertains himself. A book with which imaginative children will identify and which those with little imaginative can gain ideas on how they might entertain themselves on a grey, rainy day." — Reader's Haven Reviews

"The weekend is finally here.
That means no school today!
Hey what's going on?
And why is it so grey?

All week at school,
the sky was so blue.
Now it's my day for fun.
This just can't be true!" from the book