Closer to the Ground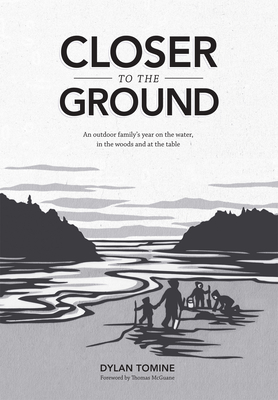 Closer to the Ground
An Outdoor Family's Year on the Water, in the Woods and at the Table
Patagonia Books, Hardcover, 9781938340000, 230pp.
Publication Date: October 2012
* Individual store prices may vary.
Shop Local
Enter your zip code below to find indies closest to you.
Description
Closer to the Ground is the deeply personal story of a father learning to share his love of nature with his children, not through the indoor lens of words or pictures, but directly, palpably, by exploring the natural world as they forage, cook and eat from the woods and sea. With illustrations by Nikki McClure.
This compelling, masterfully written tale follows Dylan Tomine and his family through four seasons as they hunt chanterelles, fish for salmon, dig clams and gather at the kitchen table, mouths watering, to enjoy the fruits of their labor. Closer to the Ground captures the beauty and surprise of the natural world--and the ways it teaches us how to live--with humor, gratitude and a nose for adventure as keen as a child's. It is a book filled with weather, natural history and many delicious meals.
About the Author


Nikki McClure is the New York Times bestselling children's author and paper artist who has written and illustrated several acclaimed children's books including To Market, To Market (2011, Abrams Books for Young Readers), Mama, Is It Summer Yet? (2010, Abrams Books for Young Readers) and illustrated the New York Times bestseller All in a Day, by Cynthia Rylant (2009, Abrams Books for Young Readers). In addition to a yearly bestselling calendar of papercuts, her images appear in Patagonia apparel and in magazines. More information about Nikki McClure can be found at NikkiMcClure.com

Thomas McGuane is a member of the American Academy of Arts and Letters and the author of ten novels, three works of nonfiction, and two other collections of stories. He lives in McLeod, Montana.