Suite Francaise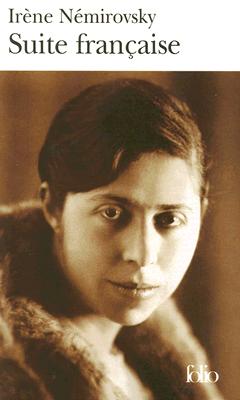 Suite Francaise
Denoel, Paperback, 9782070336760, 573pp.
Publication Date: April 1, 2005
* Individual store prices may vary.
Buy at Local Store
Enter your zip code below to purchase from an indie close to you.
or
Buy Here
Description
Suite Fran?aise is an extraordinary novel of life under Nazi occupation - recently discovered and published 64 years after the author's death in Auschwitz. In the early 1940s, Ir?ne N?mirovsky was a successful writer living in Paris. But she was also Jewish, and in 1942 she was arrested and deported to Auschwitz. Her two small daughters, aged 5 and 13, escaped, carrying with them, in a small suitcase, the manuscript - one of the great first-hand novelistic accounts of a way of life unravelling. Part One, "A Storm in June," is set in the chaos of the tumultuous exodus from Paris on the eve of the Nazi invasion. As the German army approaches, Parisians seize what belongings they can and flee the city, the wealthy and the poor alike searching for means to escape. Thrown together under circumstances beyond their control, a group of families and individuals with nothing in common but the harsh demands of survival find themselves facing the annihilation of their world, and human natu

About the Author
Nee en 1903 a Kiev, Irene Nemirovsky connait le succesdes son premier roman, David Golder (1929), puis avec LeBal (1930). En juin 1940, elle se refugie dans un village duMorvan avant d etre arretee par les gendarmes francais, puis assassinee a Auschwitz, l ete 1942. Agee de treizeans, sa fille ainee, Denise, emporte dans sa fuite une valisecontenant une relique douloureuse: le manuscrit ultime desa mere, Suite francaise, inedit jusqu en 2004, qui obtint atitre posthume le prix Renaudot.

Anissimov was born in a refugee camp in Switzerland.