Ne Tirez Pas Sur L'Oiseau Moqueur = To Kill a Mockingbird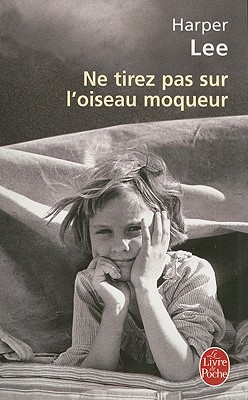 Ne Tirez Pas Sur L'Oiseau Moqueur = To Kill a Mockingbird
Livre de Poche, Paperback, 9782253115847, 447pp.
Publication Date: August 23, 2006
* Individual store prices may vary.
Buy at Local Store
Enter your zip code below to purchase from an indie close to you.
or
Not Currently Available for Direct Purchase
Description
Dans une petite ville d'Alabama, a l'epoque de la Grande Depression, Atticus Finch eleve seul ses deux enfants, Jem et Scout. Avocat integre et rigoureux, il est commis d'office pour defendre un Noir accuse d'avoir viole une Blanche. Ce bref resume peut expliquer pourquoi ce livre, publie en 1960 - au coeur de la lutte pour les droits civiques des Noirs aux Etats-Unis -, connut un tel succes.
Mais comment ce roman est-il devenu un livre culte dans le monde entier ? C'est que, tout en situant son sujet en Alabama dans les annees 1930, Harper Lee a ecrit un roman universel sur l'enfance. Racontee par Scout avec beaucoup de drolerie, cette histoire tient du conte, de la court story americaine et du roman initiatique. Couronne par le prix Pulitzer en 1961, Ne tirez pas sur l'oiseau moqueur s'est vendu a plus de 30 millions d'exemplaires dans le monde entier.