Looking in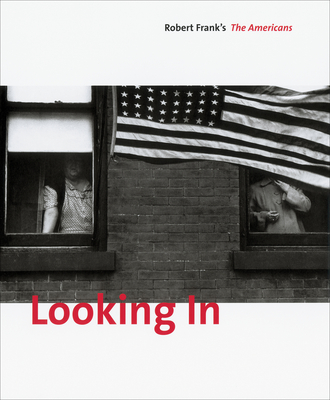 Looking in
Robert Frank's the Americans
Steidl Dap, Hardcover, 9783865218063, 506pp.
Publication Date: January 1, 2009
* Individual store prices may vary.
Buy Now
or
Shop Local
Enter your zip code below to purchase from an indie close to you.
Description
First published in France in 1958, then in the United States in 1959, Robert Frank's "The Americans" changed the course of twentieth-century photography.
"Looking In: Robert Frank's "The Americans"" celebrates the fiftieth anniversary of this prescient book. Drawing on newly examined archival sources, it provides a fascinating in-depth examination of the making of the photographs and the book's construction, using vintage contact sheets, work prints and letters that literally chart Frank's journey around the country on a Guggenheim grant in 1955-56. Curator and editor Sarah Greenough and her colleagues also explore the roots of "The Americans" in Frank's earlier books, which are abundantly illustrated here, and in books by photographers Walker Evans, Bill Brandt and others. The 83 original photographs from "The Americans" are presented in sequence in as near vintage prints as possible. The catalogue concludes with an examination of Frank's later reinterpretations and deconstructions of "The Americans," bringing full circle the history of this resounding entry in the annals of photography. This volume is a reprint of the 2009 edition.
About the Author
Sarah Greenough is the chief curator and head of the department of photographs at the National Gallery of Art, Washington, DC.

Robert Frank was born in Zurich in 1924 to parents of Jewish descent. He immigrated to the United States two years after World War II ended, and since then he has produced work that changed the history of art and photography. Groundbreaking projects include "The Americans", "Lines of My Hand", "Black White and Things", "Pull My Daisy" and "Cocksucker Blues". Frank was the subject of a major retrospective organized by the National Gallery of Art, Washington, in 1994. He was the recipient of the Hasselblad Award in 1996. A major exhibition organized by The National Gallery of Art, "Looking In: Robert Frank's "The Americans,"" will tour nationally in 2009, with stops in Washington, San Francisco and New York.