Rambling on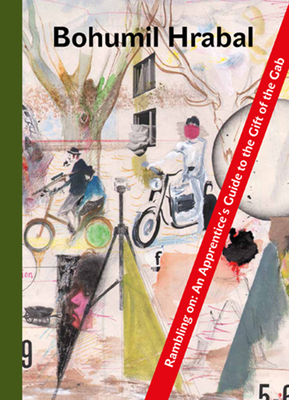 Rambling on
An Apprentice's Guide to the Gift of the Gab
Karolinum Press, Charles University, Hardcover, 9788024623160, 352pp.
Publication Date: April 15, 2014
* Individual store prices may vary.
Buy at Local Store
Enter your zip code below to purchase from an indie close to you.
or
Buy Here
Description
Novelist Bohumil Hrabal was born in Brno, Czechoslovakia, and he spent decades working at a variety of laboring jobs before turning to writing in his late forties. From that point, he quickly made his mark on the Czech literary scene; by the time of his death he was ranked with Jaroslav Ha ek, Karel Capek, and Milan Kundera as among the nation's greatest twentieth-century writers. Hrabal's fiction blends tragedy with humor and explores the anguish of intellectuals and ordinary people alike from a slightly surreal perspective. His work ranges from novels and poems to film scripts and essays. "Rambling On "is a collection of stories set in Hrabal's Kersko. Several of the stories were written before the 1968 Soviet invasion of Prague but had to be reworked when they were rejected by Communist censorship during the 1970s. This edition features the original, uncensored versions of those stories.
About the Author
Bohumil Hrabal (1914-1997) was born in Moravia and started writing poems under the influence of French surrealism. In the early 1950s he began to experiment with a stream-of-consciousness style, and eventually wrote such classics as I Served the King of England, Closely Watched Trains (made into an Academy Award-winning film directed by Jiri Menzel), The Death of Mr. Baltisberger, and Too Loud a Solitude. He fell to his death from the fifth floor of a Prague hospital, apparently trying to feed the pigeons.

David Short (1918-2005) was appointed Physician to Her Majesty the Queen in 1977 and then Emeritus Professor of Clinical Medicine at the University of Aberdeen. In addition to his medical career he was both a preacher of God's Word and a pastor. He died in May 2005.