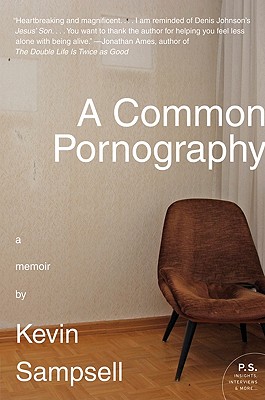 A Common Pornography
A Memoir
Paperback

* Individual store prices may vary.
Other Editions of This Title:
MP3 CD (1/24/2017)
February 2010 Indie Next List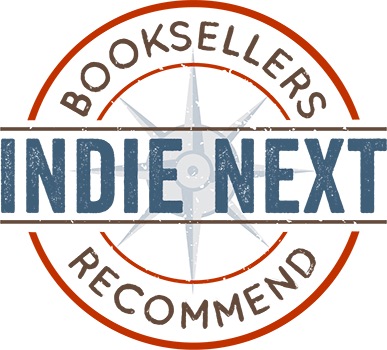 "Folks in the book world may recognize this author's name--he's Powell's Bookstore's event coordinator. He's written quite a bit in the past (LIT, Hobart, McSweeney's, Night Train just to name a few journals and web sites, as well as two short story collections of his own) and is the editor of Portland Noir. He's also the publisher of Future Tense Books. But this book is different--this is personal, about his family and his life as a young man that he calls a memory experiment. Written in short vignettes primarily, this book is brutally honest and gritty. He glosses over nothing--abuse, drugs, sex, relationships of all sorts. He's not the sort to change much of anything to protect the innocent because frankly, none of them are that innocent. This book is bold and brave and extremely difficult to put down."
— Jackie Blem, Tattered Cover Bookstore, Denver, CO
View the List
Description
In 2003 Kevin Sampsell authored a chapbook memoir of the same title. It was written as a kind of "memory experiment," in which he recollected luminous details from his childhood in independently amusing chapters. It functioned as an experiential catalogue of American youth in the 70s and 80s.
In 2008 Kevin′s estranged father died of an aneurysm. When he returned home to Kennewick, Washington for the funeral, Kevin′s mother revealed to him disturbing threads in their family history -- stories of incest, madness, betrayal, and death -- which retroactively colored Kevin′s memories of his upbringing and youth. He learned of his mother′s first two husbands, the fathers of his three older, mythologized half-siblings, and the havoc they wreaked on his mother. He learned of his own father′s seething resentment of his step-children, which was expressed in physical, pyschological, and sexual abuse. And he learned more about his oldest step-sister, Elinda, who, as a young girl, was labeled "feebleminded" by a teacher. When she became a teenager, she was sent to a psychiatric hospital. She entered the clinic at 98 pounds. She left two years later 200 pounds, diabetic, having endured numerous shock treatments. Then, after finally returning home, she was made pregnant by Kevin′s father. Only at the end of the book do we learn what chance in life a person like this has.
While his family′s story provides the framework of the book, what′s left in between is Kevin′s story of growing up in the Pacific Northwest. He tells of his first jobs, first bands, first loves, and one worn, teal blue suitcase filled with the choicest porn in all of Kennewick, Washington.
Employing the same form of memoir as he did in his previous book, Kevin intertwines the tragic with the everyday, the dysfunctional with the fun, lending A COMMON PORNOGRAPHY its undeniable, unsensationalized reality. The elastic conceit of his "memory experiment" captures the many shades and the whole of the Sampsell family -- both its tragedy and its resiliency. Kevin relates this history in a charming, honest, insightful, and funny voice.
Praise For A Common Pornography: A Memoir…
"Sampsell shares loneliness with such intensity that his book almost defeats it—both his and yours. Five stars."
— Time Out New York

"Sampsell has written a memoir almost unlike any other...a fascinating read."
— Time Out Chicago

"Its droll style and its archaeological attentiveness to the debris of American life - the remote controls, video recorders, tight ends, and one-hit wonders of yesteryear - combined with Sampsell's talent for observing the ordinary, infuse the most 'common' incidents of growing up with wit and meaning."
— Harper's Magazine

"[A] rather miraculous act of artistic self-creation...his story alone is an adequate metaphor for itself, the life it describes, and its hard-won pleasures."
— BookForum

"The material perfectly fits the form, shards of memory fused into a compelling concretion of moments. A worthy addition to the work of such contemporary memoirists as Nick Flynn, Augusten Burroughs, Dave Eggers, and Stephen Elliott"
— Booklist

"This is a heartbreaking and magnificent book....I am reminded of Denis Johnson's Jesus' Son. This is the kind of book where you want to thank the author for helping you feel less alone with being alive."
— Jonathan Ames, author of Wake Up, Sir! and The Double Life is Twice as Good

"For beauty, honesty, sheer weirdness, and a haunting evocation of place, Kevin Sampsell is my favorite Oregon writer. Ken Kesey, Chuck Palahniuk--make some room on the shelf."
— Sean Wilsey, author of Oh the Glory of it All

"Embarrassing and honest, heartbreaking and hilarious. A Common Pornography is a great memoir from one of the Northwest's best writers."
— Willy Vlautin, author of Northline and The Motel Life

"Kevin Sampsell's stories are brief incantations, uppercuts to the gut, prose poems given over to the bloodiest realms of the self. It's all here: the emotional squalor, the sweet bite of loneliness. Make no mistake: Sampsell can write like hell."
— Steve Almond, author of My Life in Heavy Metal
Harper Perennial, 9780061766107, 256pp.
Publication Date: January 19, 2010
About the Author
Kevin Sampsell has been the publisher of Future Tense Books since 1990. His own books include the short story collections Beautiful Blemish and Creamy Bullets. In 2009, he edited the anthology Portland Noir. He works for Powell's Books and lives in Portland, Oregon.