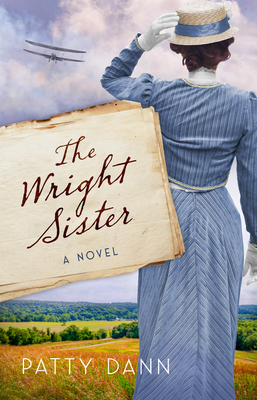 The Wright Sister
A Novel
Paperback

* Individual store prices may vary.
Other Editions of This Title:
Compact Disc (8/18/2020)
MP3 CD (8/18/2020)
September 2020 Indie Next List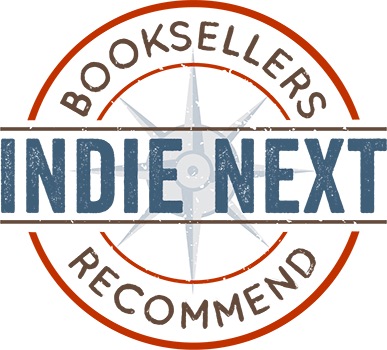 "The story of Katharine Wright is told here through imagined letters and diary entries. She has married late in life and as a consequence has been shunned by her brother, Orville. As a devoted confidant and caregiver to both Orville and Wilbur Wright, this is an unexpected blow. The pain of physical and emotional separation comes through clearly. At the same time, we learn about her life, told with frankness, wonder, and humor. A story that will leave readers wanting to know more about this delightful woman."
— Susan Hepburn, Red Balloon Bookshop, St. Paul, MN
View the List
Description
An epistolary novel of historical fiction that imagines the life of Katharine Wright and her relationship with her famous brothers, Wilbur and Orville Wright.

On December 17, 1903, Orville and Wilbur Wright flew the world's first airplane at Kitty Hawk, North Carolina, establishing the Wright Brothers as world-renowned pioneers of flight. Known to far fewer people was their whip-smart and well-educated sister Katharine, a suffragette and early feminist.
After Wilbur passed away, Katharine lived with and took care of her increasingly reclusive brother Orville, who often turned to his more confident and supportive sister to help him through fame and fortune. But when Katharine became engaged to their mutual friend, Harry Haskell, Orville felt abandoned and betrayed. He smashed a pitcher of flowers against a wall and refused to attend the wedding or speak to Katharine or Harry. As the years went on, the siblings grew further and further apart.
In The Wright Sister, Patty Dann wonderfully imagines the blossoming of Katharine, revealed in her "Marriage Diary"—in which she emerges as a frank, vibrant, intellectually and socially engaged, sexually active woman coming into her own—and her one-sided correspondence with her estranged brother as she hopes to repair their fractured relationship. Even though she pictures "Orv" throwing her letters away, Katharine cannot contain her joie de vivre, her love of married life, her strong advocacy of the suffragette cause, or her abiding affection for her stubborn sibling as she fondly recalls their shared life.
An inspiring and poignant chronicle of feminism, family, and forgiveness, The Wright Sister is an unforgettable portrait of a woman, a sister of inventors, who found a way to reinvent herself.
Praise For The Wright Sister: A Novel…
"The Wright Sister is a marvel—a perfect, very dear and brilliant novel whose characters are now stored in my heart like favorite, absent friends. Long live the remarkable Katharine Wright, her famous brothers, and author Patty Dann, who brought them back to life for this gobsmacked, grateful reader."

— Elinor Lipman, author of Good Riddance and On Turpentine Lane

"No longer hidden by history, the wind beneath Wilbur and Orville's wings--their brainy sibling Katharine—soars in The Wright Sister. Patty Dann's cunning epistolary page-turner chronicles a woman taking flight past fifty while it reflects on sexual awakening, early feminism, and the unbreakable bonds of filial love.  Immensely readable!"
— Sally Koslow, author of Another Side of Paradise and the international best-seller, The Late, Lamented Molly Marx

"From the first sentence to the last Patty Dann captures the voice of Katharine Wright with uncanny verisimilitude. Poignant."
— Sheila Kohler, author of Once We Were Sisters and Open Secrets

"Dann does an amazing job of transporting readers in time by imaging Katharine's joy, her devotion to Orville, and the pain she feels from their one-sided correspondence."
— Booklist
Harper Perennial, 9780062993113, 224pp.
Publication Date: August 18, 2020
About the Author
Patty Dann's novels have been translated into French, German, Italian, Portuguese, Dutch, Chinese, Korean, and Japanese. Her novel Mermaids was made into a movie starring Cher, Winona Ryder, and Christina Ricci. Dann is also the author of The Butterfly Hours: Transforming Memories into Memoir, The Goldfish Went on Vacation: A Memoir of Loss, and The Baby Boat: A Memoir of Adoption. Dann's articles have appeared in the New York Times, Boston Globe, O, The Oprah Magazine, and numerous other publications. She teaches writing workshops at the West Side YMCA in New York. Dann is married to journalist Michael Hill and has one son and two stepsons.
1. What do you think caused the rift between Orville and Katharine?
2. Do you think Katharine Wright ever regretted marrying Harry Haskell, leaving Dayton and losing all contact with her brother, Orville?
3. How have things changed over the past 100 years for second wives who move into the social circle of the first wife?
4. If these events happened today, Katharine and Orville would have been using Social Media. Katharine and Orville would have "seen" what each other was doing even though they were 600 miles apart. Do you think that would have mended or hurt their relationship?
5. This is a novel and we do not know how much Katharine did try to contact Orville during her marriage. If there is a rift between adult siblings, how important is it to try and bridge the divide?
6. Susan Wright, often called "The Mother of Flight," died young. How do you think Katharine's life would have been different if her mother had lived?
7. Do you think Katharine could have done anything besides write letters to her brother to repair their relationship?
8. What would have happened if Harry Haskell had left his job in Kansas City and moved to Dayton when he married Katharine? Would that have helped the relationship between Katharine and Orville?
9. Do you think Katharine Wright did help design the first airplane?
10. When a woman marries a widower, how important is it to honor her husband's late wife? Do you think it is different if the first marriage ended in divorce?