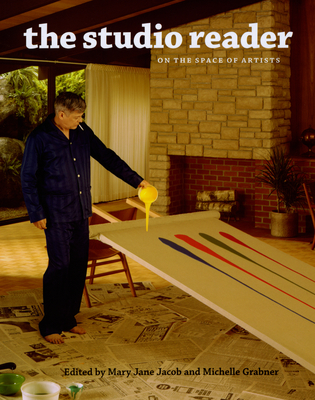 The Studio Reader
On the Space of Artists
Paperback

* Individual store prices may vary.
Description
The image of a tortured genius working in near isolation has long dominated our conceptions of the artist's studio. Examples abound: think Jackson Pollock dripping resin on a cicada carcass in his shed in the Hamptons. But times have changed; ever since Andy Warhol declared his art space a "factory," artists have begun to envision themselves as the leaders of production teams, and their sense of what it means to be in the studio has altered just as dramatically as their practices.
The Studio Reader pulls back the curtain from the art world to reveal the real activities behind artistic production. What does it mean to be in the studio? What is the space of the studio in the artist's practice? How do studios help artists envision their agency and, beyond that, their own lives? This forward-thinking anthology features an all-star array of contributors, ranging from Svetlana Alpers, Bruce Nauman, and Robert Storr to Daniel Buren, Carolee Schneemann, and Buzz Spector, each of whom locates the studio both spatially and conceptually—at the center of an art world that careens across institutions, markets, and disciplines. A companion for anyone engaged with the spectacular sites of art at its making, The Studio Reader reconsiders this crucial space as an actual way of being that illuminates our understanding of both artists and the world they inhabit.
University of Chicago Press, 9780226389615, 328pp.
Publication Date: June 1, 2010
About the Author
Michelle Grabner is professor in and chair of the Department of Painting and Drawing at the School of the Art Institute of Chicago and the codirector of The Suburban, a gallery in Oak Park, Illinois.