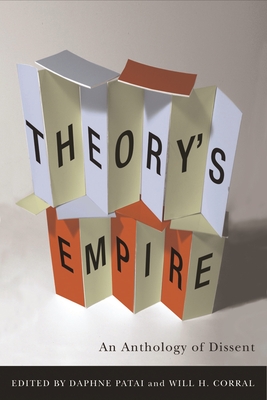 Theory's Empire
An Anthology of Dissent
Paperback

* Individual store prices may vary.
Other Editions of This Title:
Hardcover (4/20/2005)
Description
Not too long ago, literary theorists were writing about the death of the novel and the death of the author; today many are talking about the death of Theory. Theory, as the many theoretical ism's (among them postcolonialism, postmodernism, and New Historicism) are now known, once seemed so exciting but has become ossified and insular. This iconoclastic collection is an excellent companion to current anthologies of literary theory, which have embraced an uncritical stance toward Theory and its practitioners. Written by nearly fifty prominent scholars, the essays in Theory's Empire question the ideas, catchphrases, and excesses that have let Theory congeal into a predictable orthodoxy. More than just a critique, however, this collection provides readers with effective tools to redeem the study of literature, restore reason to our intellectual life, and redefine the role and place of Theory in the academy.
Columbia University Press, 9780231134170, 736pp.
Publication Date: April 20, 2005
About the Author
Daphne Patai is professor of Brazilian literature and literary theory at the University of Massachusetts, Amherst. She is the author of a number of books on literature, utopian studies, and the culture wars, most recently Professing Feminism: Education and Indoctrination in Women's Studies, Revised Edition (with Noretta Koertge). Will H. Corral teaches Spanish American literature and culture at California State University, Sacramento. He is the author or editor of several books in Spanish, the most recent of which is El error del acierto (contra ciertos dogmas latinoamericanistas); he lives in Davis, California.