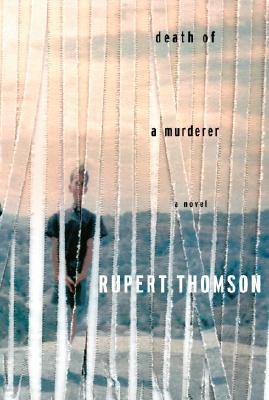 Death of a Murderer (Hardcover)
Knopf, 9780307265845, 240pp.
Publication Date: August 7, 2007
* Individual store prices may vary.
Description
Rupert Thomson—"a true master," according to the San Francisco Chronicle—now gives us his most powerful work yet: the story of a woman who, even after her death, inflames an entire nation, and of the man who comes under her spell.

Having spent decades in prison for crimes gruesomely familiar to everyone in England, this murderer has finally died of natural causes but is no less notorious in death than she was in life. Billy Tyler, a career policeman, has been assigned the task of guarding her body—to make sure, he's told, that nothing happens. But alone on a graveyard shift his wife begged him not to accept, Billy has occasion to contemplate the various turns his life has taken, his complicated thoughts about violence in himself and society, the unease that distances him from marital disappointment and a damaged daughter, and, finally, why it is that this reviled murderer, in the eerie silence of the hospital morgue, seems to speak to him directly and know him more fully than anyone else. In this dark night of the soul, his own problems and anxieties gradually acquire a new and unexpected significance, giving rise to questions that should haunt us all: Whom do we love, and why? How do we protect our children? And what separates us from those we call monsters?

A gripping revelation of crime, of punishment—and of what we desperately seek to hide from ourselves.
Praise For Death of a Murderer…
"Thomson has built up one of the most substantial bodies of work by any British novelist, [and] he has finally delivered his masterpiece, a novel so strong that it seems a foregone conclusion that Thomson will enjoy the commercial success and widespread acclaim he deserves."
–Matt Thorne, The Independent on Sunday

"Thomson reaches the summit of his powers with Death of a Murderer, a novel of beautiful moral complexity."
–Andrew O'Hagan

"Thomson is one of the classiest novelists writing in English today . . . Death of a Murderer is, in fact, a master class in technique and control . . . a novel of tremendous subtlety and power, realism in the very best sense of the word."
–Sydney Morning Herald

"[An] imaginatively rigorous novel leads us a long way into the regions of collective nightmare."
--Sam Thompson, The Times Literary Supplement

"A slowly enthralling journey around the nature of guilt . . . One of Thomson's many gifts as a writer is the way that he presents--carefully, sparely and often delicately--finely wrought plots whose far-fetched path or lack of realism are so beautifully rendered that they become almost naturalistic."
--Sue Norris, Financial Times

"Ambitious and brave . . . a complex, multi-layered novel, Death of a Murderer contains some beautiful writing, occasional poetry, and an aching sense of the vulnerability of those we love."
--Carol Birch, The Independent

"An exquisitely controlled performance . . . Thomson is able to make glories of the tiniest moments."
--Toby Litt, The Guardian

"As unsettling as you would want any piece of art to be."
--Alex Clark, The Observer
or
Not Currently Available for Direct Purchase