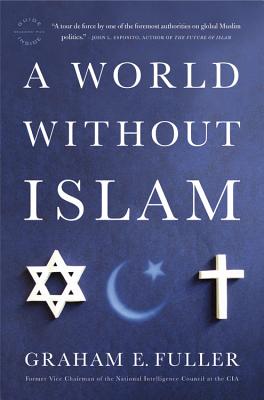 A World Without Islam
Paperback

* Individual store prices may vary.
Description
What if Islam never existed? To some, it's a comforting thought: no clash of civilizations, no holy wars, no terrorists.

But what if that weren't the case at all? In A World Without Islam, Graham E. Fuller guides us along an illuminating journey through history, geopolitics, and religion to investigate whether or not Islam is indeed the cause of some of today's most emotional and important international crises. Fuller takes us from the birth of Islam to the fall of Rome to the rise and collapse of the Ottoman Empire. He examines and analyzes the roots of terrorism, the conflict in Israel, and the role of Islam in supporting and energizing the anti-imperial struggle. Provocatively, he finds that contrary to the claims of many politicians, thinkers, theologians, and soldiers, a world without Islam might not look vastly different from what we know today.

Filled with fascinating details and counterintuitive conclusions, A World Without Islam is certain to inspire debate and reshape the way we think about Islam's relationship with the West.
Praise For A World Without Islam…
"Fuller dares to suggest that overcoming the twenty-first-century anti-Western animosities of Middle Eastern Muslims requires an honest and historically informed assessment of economic and political inequities that moves us beyond a fixation on religious issues. This exceptional inquiry finally sustains a quite specific-and controversial-set of recommendations for reframing American foreign policy."—Booklist

"Well-reasoned...Fuller's book is indeed a useful corrective."—Ishaan Tharoor, Time

"Another must-read by one of the most thought-provoking writers on Islam and the Middle East."—Reza Aslan, author of No god but God and Beyond Fundamentalism
Back Bay Books, 9780316041201, 336pp.
Publication Date: July 14, 2011
About the Author
Graham E. Fuller is a former vice chairman of the National Intelligence Council at the CIA, in charge of long-range strategic forecasting. He is an adjunct professor of history at Simon Fraser University and the author of numerous books about the Middle East.