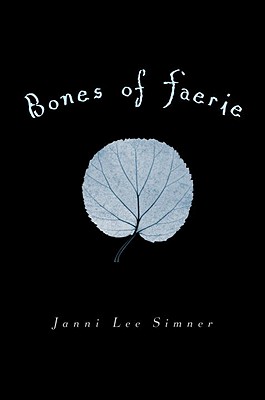 Bones of Faerie
Book 1 (The Bones of Faerie Trilogy #1)
Paperback

* Individual store prices may vary.
Other Editions of This Title:
Paperback (8/6/2020)
Spring '09 Kids List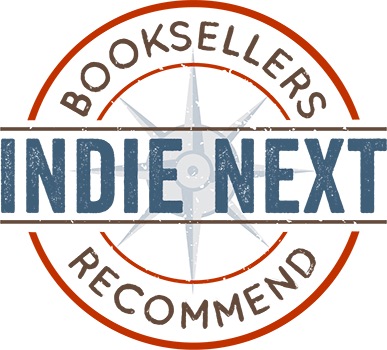 "This story of a girl who sets out to learn the truth about her past and to try to change her future will inspire readers to wish for peace. Its devastating first chapter sets you on a breathless journey that doesn't let you go until the very last page."
— Melissa Posten, Children's Book World, Haverford, PA
View the List
Description
The war between humanity and Faerie devastated both sides. Or so 15-year-old Liza has been told. Nothing has been seen or heard from Faerie since, and Liza's world bears the scars of its encounter with magic. Trees move with sinister intention, and the town Liza calls home is surrounded by a forest that threatens to harm all those who wander into it. Then Liza discovers she has the Faerie ability to see—into the past, into the future—and she has no choice but to flee her town. Liza's quest will take her into Faerie and back again, and what she finds along the way may be the key to healing both worlds.

Janni Lee Simner's first novel for young adults is a dark fairy-tale twist on apocalyptic fiction—as familiar as a nightmare, yet altogether unique.
Praise For Bones of Faerie: Book 1 (The Bones of Faerie Trilogy #1)…
"This book has one of the best first chapters I know—and the rest of the book more than lives up to its promise. Pure, stunning, it is impossible to put down or forget."—Jane Yolen, winner of the World Fantasy Award

From Booklist:
Simner's first novel for YAs is an attention-catching twist of two piping-hot speculative scenarios—a postapocalyptic-wasteland journey layered upon a faerie-world-intruding-upon-our-own setup. The mood is strikingly dark, and questions regarding humankind's tendency toward suspicion and xenophobia will loom large in readers' minds. This will garner a share of fans for its unusual and unsettling vision of a magically dystopian future.

From VOYA:
Simner creates a fresh, compelling novel in a highly saturated fantasy market. The beginning resonates with tension and pulls the reader into a finely written, multilayered story.

From School Library Journal:
Postapocalyptic fiction and faeries seem an unlikely combination. However, Simner weaves these strands together to produce a thought-provoking and thrilling story about a girl at war with herself and her own magical abilities. In her world, the cities are dead, and the towns and villages have reverted to a preindustrial farming economy. Society has been devastated by a war between humans and faeries. The natural world has turned against people and exhibits a malign intelligence that it uses to ensnare unwary humans. As the story opens, Liza, 15, tells of how her baby sister, who showed the clear hair strands of those with faerie powers, is left on a hillside by her father and killed by wild animals. After her death, Liza's mother leaves the family. When Liza realizes that she is able to see into the past and the future, she runs away to avoid hurting anyone else with her powers. She is joined by her neighbor Matthew, who turns out to have magical abilities of his own. Together they undertake a perilous journey as they search for Liza's mother, and, in the process, gain a greater understanding of the war and the possibility of a new beginning. Simner perfectly captures the sense of danger with her stark prose and ratchets up the tension as readers slowly begin to unravel the terrible truth of what happened to the land of Faerie during the war. The characters are well drawn, and the resolution is deftly handled, being both satisfying and firmly grounded in Liza's emotional reality. Fans of Lois Lowry's trilogy, which includes The Giver, will thoroughly enjoy this novel.

From Kirkus Reviews:
Simner keeps things interesting with a fair amount of action and the constant introduction of new characters. The postapocalyptic environment is haunting but not downright scary-the most frightening things are the people, not the magic. With its dark, sharply imagined world, this will appeal to readers of Holly Black and Cassandra Clare.
Random House Books for Young Readers, 9780375845659, 256pp.
Publication Date: January 26, 2010
About the Author
Janni Lee Simner lives in the Arizona desert, where, even without magic, the plants know how to bite and the dandelions really do have thorns. She has published four books for younger readers, as well as more than 30 short stories. Bones of Faerie is her first young adult novel.

To learn more about Janni, visit her Web site at www.simner.com.
or
Not Currently Available for Direct Purchase