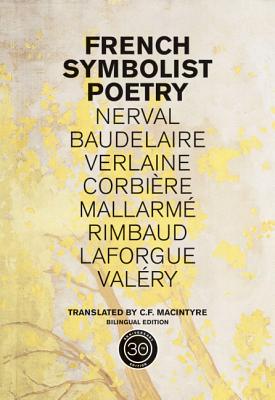 French Symbolist Poetry, 50th Anniversary Edition, Bilingual Edition
Paperback

* Individual store prices may vary.
Description
Whether viewed as an influence or in and for themselves, the Symbolists are a tantalizing group. Paralleling similar movements in art and music, their intensely personal poetry leans more heavily on oblique suggestions and evocation than on overt statement. It sets its perceptions, intuitive and nonrational, squarely against intellectual and scientific thinking—and this with a music that is flexible, intrepid, and subtle, sometimes even dissonant and jazzy. But the poetry itself is the movement's best definition.

Here with bilingual text en face, an introduction, and illuminating notes, are some forty carefully selected poems of that movement. They range from the remote beginnings in Nerval and Baudelaire, through the humor and irony of Corbière and Laforgue, to the technical brilliance of Valéry, who died as recently as 1945. For those who wish an overall view of the movement, this is a generous sampling.
University of California Press, 9780520254206, 160pp.
Publication Date: December 17, 2007
About the Author
C.F. MacIntyre (1890-1967) is well known for his translations of influential works by Baudelaire, Goethe, Rilke, Corbière, Verlaine, and Mallarmé.