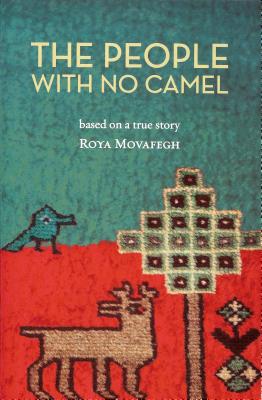 The People with No Camel
Based on a True Story
Paperback

* Individual store prices may vary.
Description
"According to the laws of Sharia in Iran," says Roya Movafegh in this tale of murder and escape to freedom, "if a Muslim man is murdered, his family may be compensated according to the price of one hundred camels. If the same crime is committed against a Muslim woman, her family is entitled to the price of fifty camels. If a Bah ' is murdered, no camels apply. I am of the People with No Camel." The account of her family's touch-and-go escape from the wholesale murder that took place in the homes and streets of Iran during and after the revolution that toppled the Shah and brought Khomeini and his henchmen to power is eye-opening, profoundly moving, and a testament to the potential of the human spirit to overcome adversities of the most terrifying kind. Through all the massive coverage of that revolution, even the most well-informed Americans never heard a word about the atrocities committed against the Bah ' . This richly conceived and beautifully executed narrative, part a clear-headed journalistic account, part a poetic reimagining of the experiences the author lived through, is a must read.
Full Court Press, 9780578055459, 199pp.
Publication Date: April 11, 2018
About the Author
Roya Movafegh is a multimedia artist. Her work explores the dynamics of assimilation as well as the multiple facets of cultural identity. In addition to her photo publication in Eileen William's Wishes in Black & White featured on Oprah, her work has also appeared in Them=Us: Photographic Journeys Across Our Cultural Boundaries. Born in Austria to Iranian parents, she and her family moved to Tehran in 1976 only to escape it five years later due to the persecutions they faced as Baha'is. From an early age, she learned what it meant to be a foreigner, a person on the run, a refugee, and an immigrant. After living in Germany, the United States, and Canada, she moved to Harlem, New York, in 1998, where she founded The Young Harlem Photographers, a photography workshop for children and youth, which won the New York Times award at the Art of Change Group Show.