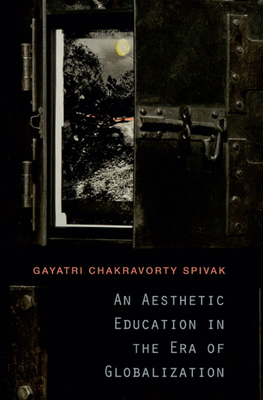 An Aesthetic Education in the Era of Globalization
Paperback

* Individual store prices may vary.
Description
During the past twenty years, the world's most renowned critical theorist--the scholar who defined the field of postcolonial studies--has experienced a radical reorientation in her thinking. Finding the neat polarities of tradition and modernity, colonial and postcolonial, no longer sufficient for interpreting the globalized present, she turns elsewhere to make her central argument: that aesthetic education is the last available instrument for implementing global justice and democracy.
Spivak's unwillingness to sacrifice the ethical in the name of the aesthetic, or to sacrifice the aesthetic in grappling with the political, makes her task formidable. As she wrestles with these fraught relationships, she rewrites Friedrich Schiller's concept of play as double bind, reading Gregory Bateson with Gramsci as she negotiates Immanuel Kant, while in dialogue with her teacher Paul de Man. Among the concerns Spivak addresses is this: Are we ready to forfeit the wealth of the world's languages in the name of global communication? "Even a good globalization (the failed dream of socialism) requires the uniformity which the diversity of mother-tongues must challenge," Spivak writes. "The tower of Babel is our refuge." In essays on theory, translation, Marxism, gender, and world literature, and on writers such as Assia Djebar, J. M. Coetzee, and Rabindranath Tagore, Spivak argues for the social urgency of the humanities and renews the case for literary studies, imprisoned in the corporate university. "Perhaps," she writes, "the literary can still do something."
Harvard University Press, 9780674072381, 624pp.
Publication Date: May 6, 2013
About the Author
Gayatri Chakravorty Spivak is University Professor at Columbia University and a trainer of elementary school teachers in West Bengal. She is the author of A Critique of Postcolonial Reason: Toward a History of the Vanishing Present. Author's home: New York, NY
or
Not Currently Available for Direct Purchase