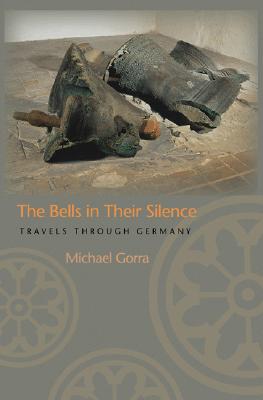 The Bells in Their Silence (Paperback)
Travels Through Germany
Princeton University Press, 9780691126173, 211pp.
Publication Date: April 2, 2006
Other Editions of This Title:
Hardcover (3/1/2004)
* Individual store prices may vary.
Description
Nobody writes travelogues about Germany. The country spurs many anxious volumes of investigative reporting--books that worry away at the "German problem," World War II, the legacy of the Holocaust, the Wall, reunification, and the connections between them. But not travel books, not the free-ranging and impressionistic works of literary nonfiction we associate with V. S. Naipaul and Bruce Chatwin. What is it about Germany and the travel book that puts them seemingly at odds? With one foot in the library and one on the street, Michael Gorra offers both an answer to this question and his own traveler's tale of Germany.
Gorra uses Goethe's account of his Italian journey as a model for testing the traveler's response to Germany today, and he subjects the shopping arcades of contemporary German cities to the terms of Benjamin's Arcades project. He reads post-Wende Berlin through the novels of Theodor Fontane, examines the role of figurative language, and enlists W. G. Sebald as a guide to the place of fragments and digressions in travel writing.
Replete with the flaneur's chance discoveries--and rich in the delights of the enduring and the ephemeral, of architecture and flood--The Bells in Their Silence offers that rare traveler's tale of Germany while testing the very limits of the travel narrative as a literary form.
About the Author
Michael Gorra is Mary Augusta Jordan Professor of English at Smith College. He is the author of After Empire and The English Novel at Mid-Century, and the recipient, for his work as a reviewer, of the Nona Balakian Citation of the National Book Critics Circle. He reviews books for the New York Times Book Review, the Times Literary Supplement, the Atlantic Monthly, and other publications.