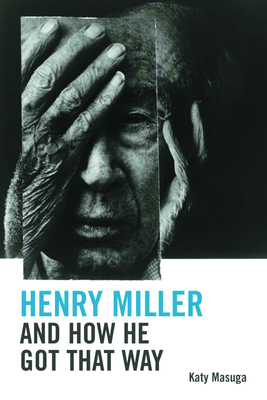 Henry Miller and How He Got That Way (Hardcover)
Edinburgh University Press, 9780748641185, 197pp.
Publication Date: February 23, 2011
* Individual store prices may vary.
Description
Identifying six significant writers--Whitman, Dostoevsky, Rimbaud, Lewis Carroll, Proust and D. H. Lawrence--Katy Masuga examines their influence on Miller's work as well as Miller's retroactive impact on their writing. She explores four forms of intertextuality in relation to each 'ancestral' author: direct allusions, unconscious style, reverse influence and participation of the ancestral author as part of the story within the text. The study is informed by the theories of polyvocity from Bakhtin, Barthes and Kristeva and of language games and the indefatigability of writing in the work of Blanchot, Wittgenstein and Deleuze.By presenting Miller in intertextual context, he emerges as a noteworthy modernist writer whose contributions to literature include the struggle to find a distinctive voice alongside a distinguished lineage of literary figures.

About the Author
Katy Masuga is Associated Researcher at the University of Paris-Sorbonne