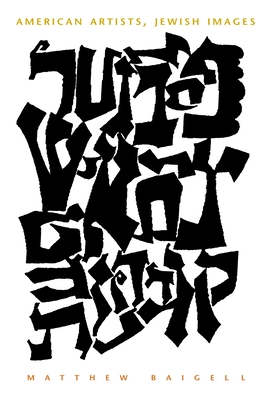 American Artists, Jewish Images (Judaic Traditions in Literature)
Hardcover

* Individual store prices may vary.
Description
Born over a fifty-year period, the artists in this volume represent several generations of twentieth-century artists. Examining the work of such influential artists as Mark Rothko, Max Weber, and Ruth Weisberg, Baigell directly confronts their Jewish identity--as a religious, cultural, and psychological component of their lives--and explores the way in which this influence is reflected in their art.
Drawing upon their common heritage, Baigell reveals the different ways these artists responded to the Great Immigration, the Depression, the Holocaust, the founding of the state of Israel, and the rise of feminism. Each artist's varied Jewish experiences have contributed to the creation of a visual language and subject matter that reflect both Jewish assimilation and Jewish continuity in ways that inform modern Jewish history and changes in present-day America. Offering a fresh examination of well-known artists as well as long overdue attention to lesser-known artists, Baigell's incisive observations are indispensable to our understanding of the Jewish themes in these artists' work. Written in a lively and spirited prose, this book is compulsory reading for those interested in modern American art and Jewish studies.
Syracuse University Press, 9780815630678, 272pp.
Publication Date: March 16, 2006
About the Author
Matthew Baigell, professor emeritus of art history at Rutgers University, is the author of numerous books including Jewish Artists in New York: The Holocaust Years, Artist and Identity in Twentieth-Century America, and Jewish-American Artists and the Holocaust.