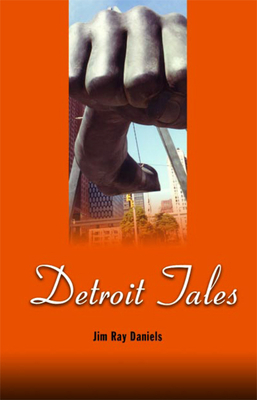 Detroit Tales
Paperback

* Individual store prices may vary.
Description
The stories in Detroit Tales are tales about urban, working-class America. People struggle both to remain in the city and to escape the city. The three central motifs of this collection are the city, the workplace, and the automobile. In their cars, people negotiate the territory between work and home. Conflicts arise in the characters' impulses to veer off their well-worn paths. What can they do? Where can they go? What forces pull them away, and what forces pull them back? The characters search for what can provide spiritual sustenance. Often, the relief from the drudgery of their daily lives is provided in the fleeting dazzle of fireworks or Christmas lights, but they take what they can. If these stories have one unifying theme, it is that escape is not the answer. When the pulls of friendship and love and personal responsibility draw us back to our ordinary homes and our ordinary jobs, we must trust those pulls, and we must lead those lives with as much dignity as we can muster.
Michigan State University Press, 9780870136627, 184pp.
Publication Date: March 31, 2003
About the Author
Jim Daniels is the author of six fiction collections, seventeen poetry collections, and four produced screenplays, and has edited five anthologies. A native of Detroit, he is the Thomas Stockham Baker University Professor of English at Carnegie Mellon University in Pittsburgh.
or
Not Currently Available for Direct Purchase