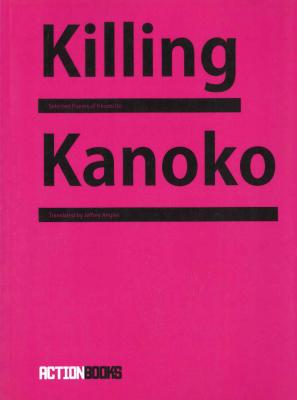 Killing Kanoko
Selected Poems of Hiromi Ito
Paperback

* Individual store prices may vary.
Description
Poetry. East Asian Studies. Translated from the Japanese by Jeffrey Angles. I want to get rid of Kanoko/I want to get rid of filthy little Kanoko/I want to get rid of or kill Kanoko who bites off my nipples. KILLING KANOKO is a powerful, long-overdue collection (in fine translation) of poetry from the radical Japanese feminist poet, Hiromi Ito. Her poems reverberate with sexual candor, the exigencies and delights of the paradoxically restless/rooted female body, and the visceral imagery of childbirth leap off the page as performative modal structures--fierce, witty, and vibrant. Hiromi is a true sister of the Beats--Anne Waldman.
Action Books, 9780979975547, 104pp.
Publication Date: December 1, 2009