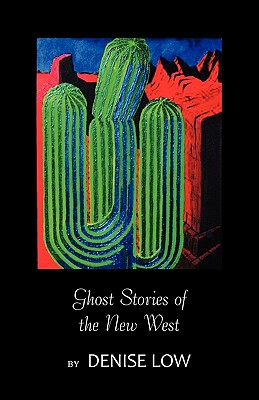 Ghost Stories of the New West (Paperback)
From Einstein's Brain to Geronimo's Boots
Woodley Press, 9780981733494, 126pp.
Publication Date: August 16, 2010
* Individual store prices may vary.
Description
Ghost Stories of the New West: From Einstein's Brain to Geronimo's Boots takes readers on a head-to-toe discovery of colliding cultures, shifting winds, and legendary figures who still populate the Great Plains region. Low, of mixed ancestries herself, brings to life Native and settler heritages, sometimes in form of ghost stories. Kevin Rabas writes: In a smooth mixture of poetry and prose Denise Low explores European and Native approaches towards ghosts, pondering the past and the present, life and the afterlife--and the land to which we are all held. Denise Low, Laureate, has 20 books of poetry and essays, including Natural Theologies: Essays on Literature of the Middle Plains (The Backwaters Press 2010); Words of a Prairie Alchemist (Ice Cube 2006), a Kansas Notable Book; and Thailand Journal: Poems, a Kansas City Star notable book (Woodley 2003). Her Three Voices is a text, image, and videography project with painter Paul Hotvedt and videographer Josh Kendall. She is a board member of the Associated Writers & Writing Programs, 2008-2012. She has taught creative writing at Haskell Indian Nations University, the University of Kansas, and the University of Richmond. Awards are from the Academy of American Poets, The Newberry Library, Lannan Foundation, Kansas Arts Council, Kansas Committee for the Humanities, National Endowment for the Humanities, Lichtor Poetry Competition, Pushcart Prize Nominations, and Roberts Foundation. She has a PhD from the University of Kansas and MFA from Wichita State University.