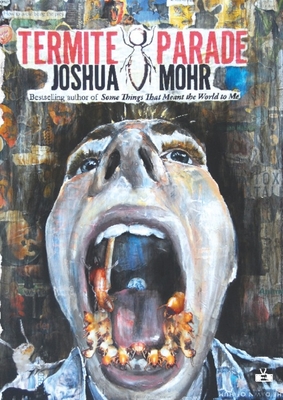 Termite Parade
Paperback

* Individual store prices may vary.
Other Editions of This Title:
Paperback, Large Print, Large Print (10/1/2010)
Description
A] wry and unnerving story of bad love gone rotten. Mohr] has a generous understanding of his characters, whom he describes with an intelligence and sensitivity that pulls you in. This is no small achievement.
-The New York Times Book Review (Editor's Choice)
"Similar to Dostoyevsky's Crime and Punishment: the most crucial action serves as a portal to and wellspring for the various psychologies of its characters. But Mohr's storytelling is so absorbing that Termite Parade does not read like an analytical rumination; if he is examining the very nature of these characters under a microscope, he at least lets the specimens speak for themselves."
--San Francisco Chronicle
Termite Parade is a sucker punch to literary complacency, without a hint of authorial self-absorption. Mohr is a post-millennial Bukowski with a dash of Hubert Selby, Jr. thrown in for good measure, and with only two published novels under his belt, he is rapidly becoming one of my favorite American novelists.
-Powell's Review-A-Day
Termite Parade is the follow-up to Joshua Mohr's San Francisco Chronicle bestselling first novel - and one of O, The Oprah Magazine's '10 Terrific Reads of 2009' - Some Things That Meant the World to Me.
Termite Parade tells the story of Mired, the self-described bastard daughter of a menage a trois between Fyodor Dostoyevsky, Sylvia Plath, and Eeyore. Mired catalogs her museum of emotional failures, the latest entry to which is her boyfriend Derek, an auto mechanic (whose body may or may not be infested with termites), who loses his cool carrying her up the stairs to their apartment.
As Derek's termites wreak havoc on his nervous system, Mired pieces together the puzzle, each character revealing aspects of their savage natures, culminating in a climax of pure animal chaos.
Two Dollar Radio, 9780982015162, 180pp.
Publication Date: July 1, 2010
or
Not Currently Available for Direct Purchase