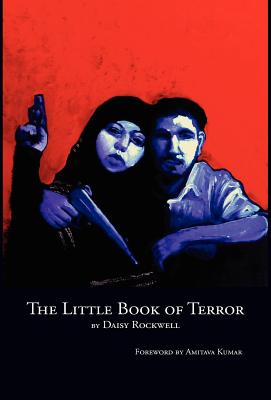 The Little Book of Terror
Hardcover

* Individual store prices may vary.
Description
Literary Nonfiction. Art. THE LITTLE BOOK OF TERROR is a treasure that defies easy classification: more than a collection of paintings, more than a compilation of piquant, compelling essays, it can be thought of as a secular missal, offering a new liturgy for observing the Rite of The Contrary. THE LITTLE BOOK OF TERROR is a literary missile, as well Daisy Rockwell's searing images and carefully-crafted prose aim directly at the bloated heart of Imperial pretension. On impact, Rockwell's work makes rubble of propaganda passing as conventional wisdom, leaving in its place a new vista from which to consider the "Global War on Terror" and its complicated combatants. For Rockwell's legions of readers and admirers, THE LITTLE BOOK OF TERROR is a blast of a different kind: a stirring read, a poignant comment, and a collection of sights not soon forgotten.
Foxhead Books, 9780984748617, 84pp.
Publication Date: January 1, 2012
or
Not Currently Available for Direct Purchase