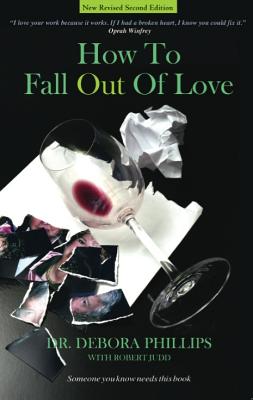 How to Fall Out of Love - 2nd Edition
How to Free Yourself of Love That Hurts and Find the Love That Heals
Paperback

* Individual store prices may vary.
Description
Love is the most beautiful of feelings, except when it turns to pain.
This is a healing book, one that can help people overcome the pain of loving someone who does not or cannot them back. If you--or someone you care about--are struggling to recover from the loss of a lover, or to end a dead-end affair, this will come as a godsend.
Nationally renowned Dr. Debora Phillips give you the complete proven program that lets you:
-diminish, then dismiss a destructive love
-say goodbye to jealousy
-rebuild your inner strength and confidence
-discover and enjoy a new love that is right for you.
Brannan Street Books, 9780985581008, 154pp.
Publication Date: February 14, 2013
About the Author
Dr. Debora Phillips has had multiple appearances on Oprah, Today, as well as over 100 television and radio shows. She has been the subject of innumerable newspaper and magazine interviews, including features and articles in The New York Times, Harper s Bazaar, Glamour, and Cosmopolitan. She has taught at USC, Temple and Columbia Medical Schools and published widely in academic journals.

"