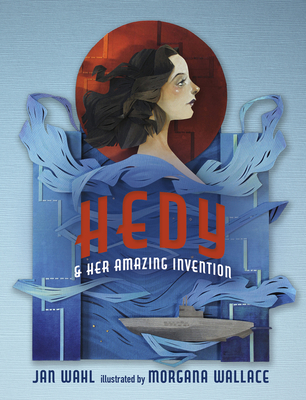 Hedy and Her Amazing Invention (Hardcover)
Penny Candy Books, 9780998799995, 36pp.
Publication Date: February 5, 2019
* Individual store prices may vary.
Description
The latest by prolific children's book author Jan Wahl, Hedy and her Amazing Invention teaches kids about the pioneering scientific work and inspiring courage of Hedy Lamarr, the famous Hollywood actress who fought against old-fashioned parents, a domineering husband, prejudice, and stereotypes to become an accomplished inventor whose work helped pave the way for many of the communications technologies we enjoy today.
About the Author
Jan Wahl is the author of over one hundred children's books, including Coretta Scott King Honor-winner Little Eight John and the Christopher Medal-winner Humphrey's Bear. Bowling Green State University has awarded him the honorary degree of Doctor of Letters in recognition of his continuing work in children's literature and in the history of film. Jan is an active speaker at schools, conferences, and writing workshops across the country. He lives in Toledo, Ohio. Morgana Wallace was born into an artistic family in Winnipeg, Manitoba, and later moved to Victoria, British Columbia, where she studied at the Victoria College of Art, before becoming a full-time artist. As a child, she was captivated by book illustrations, and still believes they are as important as the narrative. Her medium is mainly paper collage, but she incorporates watercolor, ink, and pen to create her imaginary world of characters. She has had several successful shows at Victoria's Madrona Gallery, as well as completing four commissions for the British children's magazine, Aquila. Hedy and Her Amazing Invention is her first children's book. She lives in Victoria, British Columbia.