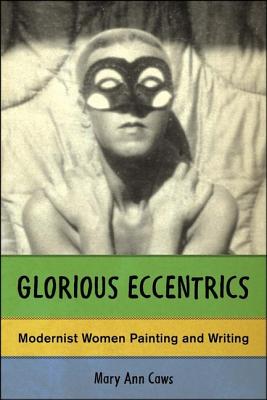 Glorious Eccentrics (Hardcover)
Modernist Women Painting and Writing
Palgrave MacMillan, 9781403965950, 152pp.
Publication Date: December 1, 2006
* Individual store prices may vary.
Description
This book explores the life and art of seven extraordinary women of the late nineteenth and twentieth century, who had a tremendous if not yet fully acknowledged impact on the modernist movement and its reception. Judith Gautier, Suzanne Valadon, Dorothy Bussy, Dora Carrington, Paula Modersohn-Becker, Emily Carr and Claude Cahun were powerful forces in their various fields. Each lived an unusual life, the eccentricity of which was in large part responsible for its creative intensity. Drawing on much unpublished material, the stories recounted here, often involving very famous men-- including Utrillo, Degas, Renoir, Toulouse-Lautrec, Wagner, Hugo, Rilke, and Gide-- show a singular courage and determination. Whether as writers, translators, painters, or photographers, these innovators stood out among their contemporaries as remarkable contributors to modernism.
About the Author
Mary Ann Caws is a Distinguished Professor of English, French, and Comparative Literature in the Graduate Center at the City University of New York. She has held Guggenheim, NEH, and Getty Fellowships, and been the President of the Modern Language Association and the American Comparative Literature Association. Among her many other books, her most recent are: "Bloomsbury and France"; "Picasso's Weeping Woman: the Life and Art of Dora Maar"; "Robert Motherwell with Pen and Brush"; "Virginia Woolf"; "Marcel Proust; Henry James; Pablo Picasso"; "To the Boathouse: a Memoir"; and "Surprised in Translation" She has edited "The Surrealist Painters and Poets," "Surrealist Love Poems"; Vita "Sackville-West: Selected Writings"; "The Yale Book of Twentieth Century French Poetry"; and "Surrealism."
Praise For Glorious Eccentrics: Modernist Women Painting and Writing…
"Once again the distinguished Mary Ann Caws casts light into the corners of modernism with distinctive grace and keenly provocative intelligence: her Glorious Eccentrics freshly redefines the lives of the seven remarkably talented, courageous women who, in daring to be different, bequeath to all of us a legacy of magnificent singularity, courage, candor, and strength."--Brenda Wineapple, Author of Hawthorne: A Life and Sister Brother Gertrude and Leo Stein
 
"A rich and persuasive account of the relationship between social eccentricity and artistic creativity in the lives of seven thoroughly modern women artists and writers. Mary Ann Caws brilliantly re-imagines a new role for eccentricity (literally deviating from the center) as a powerful and enabling force in women's lives."--Whitney Chadwick, author of Women, Art, and Society
 
"Shuttling seamlessly among literature, music, and art, Mary Ann Caws banishes the famous men to the wings and summons to the spotlight her astonishing cast of women artists. The 'eccentricity' of Valadon, Carrington, and the rest is nothing cultivated for show but rather the inevitable and moving accompaniment of lives lived passionately, creatively, and without stint. This is a glorious and inspiring book."--Christopher Benfey, Author of Degas in New Orleans
 
"Intense, personal, fluent, Mary Ann Caws' writing is itself an adventure like the ones she evokes in this book, where seven women seek out and find the edgy regions of art and life. Haunting stories."--Michael Wood, Princeton University
 
"Caws writes with verve and passion, and creates compelling portraits of seven 'heroines' of late nineteenth- and early twentieth-century western art and literature. Admiring their creative energy and their refusal to be less than themselves, she draws out the remarkable elements in the characters and stories of these sometimes neglected figures."--Jennifer Mundy, Head of Collection Research, Tate  "Glorious Eccentrics is an intriguing book, filled with delightful detail and revelations into all varieties of creative, emotional and spiritual conviction; it also serves up insights into the spectrum of self-confidence through to self-doubt." --BorderCrossings
or
Not Currently Available for Direct Purchase