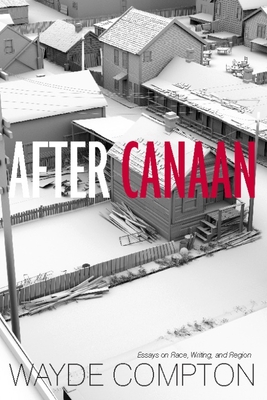 After Canaan (Paperback)
Essays on Race, Writing, and Region
Arsenal Pulp Press, 9781551523743, 239pp.
Publication Date: May 10, 2011
* Individual store prices may vary.
Description
"Compton pushes us to look beneath the surface--past those comforting tales of nationhood and racial solidarity--to the more nebulous and ever-shifting truth. This is a brilliant and original work that should be mandatory reading for any student of race and history."--Danzy Senna, author of Caucasia
After Canaan, the first nonfiction book by acclaimed African Canadian poet Wayde Compton, repositions the North American discussion of race in the wake of the tumultuous twentieth century. Written from the perspective of someone who was born and lives outside of African American culture, it riffs on the concept of Canada as a promised land (or "Canaan") encoded in African American myth and song since the days of slavery. These varied essays, steeped in a kind of history rarely written about, explore the language of racial misrecognition (also known as "passing"), the failure of urban renewal, humor as a counterweight to "official" multiculturalism, the poetics of hip hop turntablism, and the impact of the Obama phenomenon on the way we speak about race itself. Compton marks the passing of old modes of antiracism and multiculturalism, and points toward what may or may not be a "post-racial" future, but will without doubt be a brave new world of cultural perception.
After Canaan is a brilliant and thoughtful consideration of African (North) American culture as it attempts to redefine itself in the Obama era.
Wayde Compton's previous books include the poetry collections 49th Parallel Psalm and Performance Bond. He teaches English in Vancouver, BC.
About the Author
Wayde Compton is a Vancouver writer whose previous books are the poetry collections 49th Parallel Psalm and Performance Bond and the anthology Bluesprint. He and Jason de Couto perform turntable-based sound poetry as a duo called the Contact Zone Crew. He teaches English at Emily Carr University and Coquitlam College in Vancouver.
Praise For After Canaan: Essays on Race, Writing, and Region…
"After Canaan offers an alternative epistemology for thinking about race ... [It] engages critically and materially with race in a way that hasn't been done before." —Quill and Quire (STARRED REVIEW)

"Compton has assembled a varied and nuanced set of essays reflecting on the varied and nuanced state of being black." —The Tyee