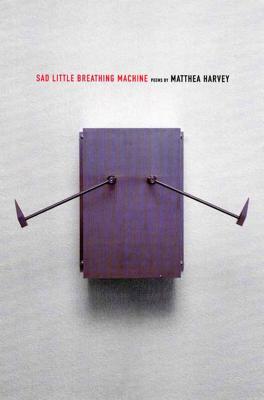 Sad Little Breathing Machine
Poems
Paperback

* Individual store prices may vary.
Description
Harvey, whose debut collection was praised by the New Yorker
as "intensely visual, mournfully comic and syntactically
inventive," offers her second stunning collection
Units are the engines
I understand best.
One betrayal, two.
Merrily, merrily, merrily.
-from "Introduction to the World"
In Sad Little Breathing Machine, Matthea Harvey explores the strange and intricate mechanics of human systems-of the body, of thought, of language itself. These are the engines, like poetry, that propel both our comprehension and misunderstanding. "If you're lucky," Harvey writes, "after a number of / revolutions, you'll / feel something catch."
"I pictured myself arriving at an amusement park, only none of the rides are familiar. I considered running away. I could break my neck or be catapulted into the sky. I might never be seen again. It's only poetry, I reminded myself, and climbed on board. I'm tossed and bucked and jabbed and lashed and flipped. I'm having a nearly insane amount of fun, and I don't want it to ever end." --James Tate
Graywolf Press, 9781555973964, 80pp.
Publication Date: March 1, 2004
About the Author
Matthea Harvey is the author of Pity the Bathtub Its Forced Embrace of the Human Form. She is the poetry editor of American Letters & Commentary and lives in Brooklyn.
or
Not Currently Available for Direct Purchase