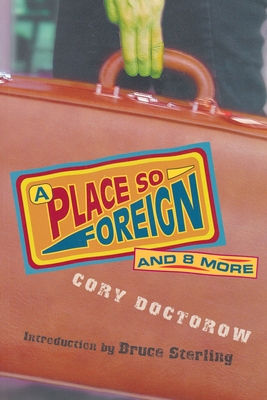 A Place So Foreign and Eight More
Paperback

* Individual store prices may vary.
Description
Considered one of the most promising science fiction writers, Cory Doctorow's name is already mentioned with such SF greats as J.G. Ballard, Michael Moorcock, William Gibson and Bruce Sterling. He was awarded the John W. Campbell Award for Best New Science Fiction Writer at the 2000 Hugo Awards. Cory's singular tales push the boundaries of the genre, exploring pop culture, trash, nerd pride, and the nexus of technology and social change. His work is a roadmap to the possible futures that may arise in our lifetimes. Additional stories include "Craphound", "All Day Sucker", "Shadow of the Mothaship", "The Superman and the Bugout", "Home Again, Home Again", and "Return to the Pleasure Island".
Running Press Adult, 9781568582863, 352pp.
Publication Date: September 8, 2003