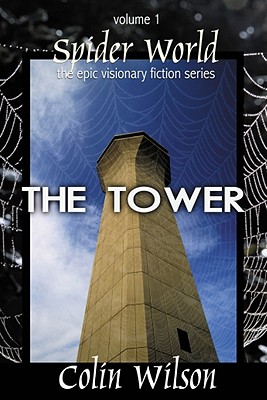 Spider World
The Tower
Hardcover

* Individual store prices may vary.
Description
Once the Earth was ruled by human, and insects were very small, with even the largest no bigger than a man's fist. But now, in the 25th century, humans serve giant beetles and spiders as slaves and often as food.
Slaves all, or servants--except for those who live in the desert, spending most of their time underground. For Niall and his family, life is hard, but together they eke out an existence until the day Niall does what was said to be impossible:
He kills a spider.
This powerful act brings Niall to the attention and seat of the Spider Lord. But as he finds himself deep within the hostile city of the spiders, Niall also meets allies: Odina, a spider servant born and bred, and Bill, no mere man but an honorary beetle.
Niall's special gift makes him useful to the spiders, who want access to their city's greatest mystery: an impenetrable white tower. But Niall alone can enter, and what he finds inside are the very facts of our planet's history and humanity's last chance for freedom and a future.
Armed with the secrets of the white tower, the humans mount an epic struggle for power against the vast and brutal forces of the tyrannical Spider Lord.
Hampton Roads Publishing Company, 9781571742391, 400pp.
Publication Date: March 1, 2001
or
Not Currently Available for Direct Purchase