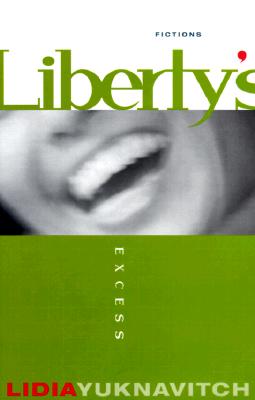 Liberty's Excess
Fictions
Paperback

* Individual store prices may vary.
Description
In interconnected and mutually enfolding texts protagonists face off with some deformation of being: psychological, sexual, political, philosophical. Plots play out across the body, as if formed, deformed, reformed by culture. Drugs, violence, and sex inscribe the literal flesh of "figures" standing in for what formerly passed for character. In these fictions a woman is more likely to appear with a needle in her arm than a baby. Sometimes a woman cannot be distinguished from a man at all.
Cutting from subject to object, severing the eye/I from skin, these fictions bring America back to its body. In Liberty's Excess, capitalism and individualism lose their cover stories, releasing desire all over culture's deadening hum. Yuknavitch is both master and mistress of this dis-formed beauty, creating a landscape neither Waste Land nor Kansas nor Pomo Glitter.
Praise For Liberty's Excess: Fictions…
"These fictions are as distinct and different from each other as an apple is from a watermelon is from a kiwi is from a hunk of raw roast beef. Lidia Yuknavitch displays remarkable range with prose style and story form, with idea and image, with scope and emotion, in a seemingly endless array of unique fictions. Yet the agog reader is still undeniably in the frightening, amusing, provoking, enchanting, disquieting realm of one writer."—Cris Mazza

"This book of short fictions challenges readers to remember other times and places when writing was not so deadened by market pressures to "entertain," to "comfort," to sprinkle dull happy dust on consumers so they don't hurt themselves thinking. Yuknavitch takes us down and underneath the symbolic fathers to flesh and guts again."—The Portland Review
Fiction Collective 2, 9781573660846, 177pp.
Publication Date: November 1, 2000
or
Not Currently Available for Direct Purchase