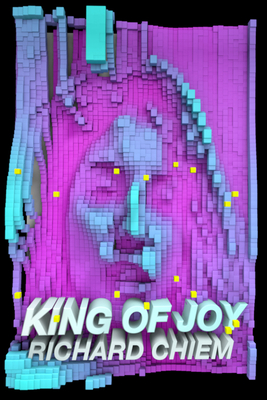 King of Joy (Paperback)
Soft Skull Press, 9781593763091, 192pp.
Publication Date: March 5, 2019
* Individual store prices may vary.
Description
Richard Chiem's debut novel King of Joy is the triumphant, electrifying story of one woman's quest for survival against all odds, told in the author's inimitable prose style.
"This novel is transfixing: an imaginative meditation on emotional survival, isolation, and the beauty and limitations of human connection. I love Chiem's writing." --Melissa Broder, author of
The Pisces
Corvus has always had an overactive imagination. Growing up, she develops a unique coping mechanism: she can imagine herself out of any situation, no matter how terrible. To get through each day, Corvus escapes into scenes from fantasy novels, pop songs, and action/adventure movies, and survives by turning the everyday into just another role to play in the movie of her life.
After a tragic loss, Corvus finds a sadness so great she cannot imagine it away. Instead, she finds Tim, a pornographer with unconventional methods, who offers her a new way to escape into movies. But when a sinister plot of greed and betrayal is revealed, Corvus must fight to reclaim her independence, and discovers she is stronger than even she could have imagined.
Written in Richard Chiem's singular style, King of Joy is equal parts sledgehammer and sweet song, a neon, pulsing portrait of grief.
About the Author
Richard Chiem is the author of ​You Private Person, which was named one of Publishers Weekly​'s 10 Essential Books of the American West. His work has been published in ​City Arts, ​Vol. 1 Brooklyn​, ​Fanzine​, ​3: AM Magazine​, and ​Moss​, among many other venues. He has taught at Hugo House and at the University of Washington Bothell. He lives in Seattle.