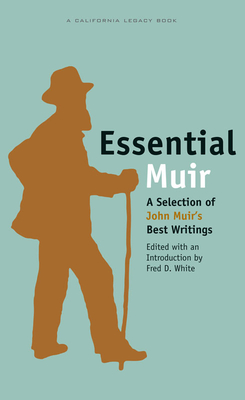 Essential Muir
A Selection of John Muiras Best Writings (California Legacy Book)
Paperback

* Individual store prices may vary.
Description
Essayist. Preservationist. Inventor. Lobbyist. John Muir may be California's best-known icon. A literary naturalist and founder of the Sierra Club and Yosemite National Park, Muir left his legacy on the landscape and on paper. Taking the best of John Muir's writings on nature--in which he waxes ecstatic even as he accurately describes the scientific attributes of a flower--as well as his thoughts on religion and society, Essential Muir presents a fresh look at one of California's greatest figures. His love for nature was so powerful--and his description of it so compelling--it still inspires us a century later.
Heyday Books, 9781597140270, 160pp.
Publication Date: April 1, 2006