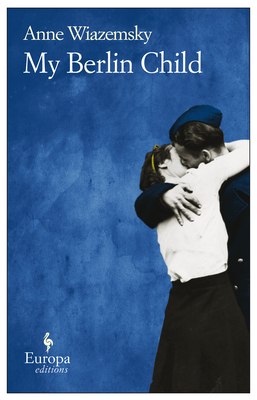 My Berlin Child
Paperback

* Individual store prices may vary.
Description
Based on the life of Claire Mauriac, mother of acclaimed writer Anne Wiazemsky, My Berlin Child tells the inspiring story of an extraordinary young woman who abandons her privileged world and finds courage and love while working for the French Red Cross during the Second World War. 

When Claire realizes that rather than quell her spirit and desire for indpendence, her wartime experiences have left her thirsting for more, she travels to the heart of the fallen enemy: war-torm Berlin. The German citizens in their desperation evoke her compassion and she is moved by the desolation of the once-thriving metropolis. Yet, despite the devastation of war, there is life and love to be found there, as the ruined city becomes a magical and emotionally charged backgrop for a passionate romance.

In elegant prose, Wiazemsky succeeds in portraying how love and hope can surface amidst the ravages of war and the ruins of an entire civilization.
Praise For My Berlin Child…
"The picture of life in France and Germany at the end of WWII is fascinating and vivid..."
—Kirkus Reviews

"[A] vivid encapsulation of war, where the worst of inhumanity exists side by side with the best of humanity, [My Berlin Child] makes the story of Claire, who held on tightly to her humanity amidst all the horror, an exaltation of possibility for us all."
—Read All Day blog

"Perhaps the most moving book of the season. A story of dignity told with a tasteful drop of distance...The ingenuity and the candor that radiates fromn Wiazemsky's prose is rare."—L'Humanité

"My Berlin Child touches reades with the depth of its characters, with its portrayal of a troubled time, and with the purity of its style."
—Lire

"Anne Wiazemsky tells a story so extraordinary that it is wholly believable."
—La Croix

"What could have easily been presented in conventionally dry, chronological reportage, Wiazemsky brings to life by approaching her family history in an effectively nuanced, layered way."—Rain Taxi
Europa Editions, 9781609450038, 208pp.
Publication Date: February 22, 2011
About the Author
Anne Wiazemsky is an acclaimed French actress, author, and filmmaker born in West Berlin. She has written several award-winning novels: Filles bien élevées (La Société des Gens de Lettres Grand Prix for the Novel, 1988), Canines (Goncourt Prize, 1993), Hymnes à l'amour (1996, prix RTL-Lire), and Une poignée de gens (The French Academy's Grand Prix, 1998). Wiazemsky was married to the director Jean-Luc Godard and appeared in his films La Chinoise and Weekend. She lives in France.