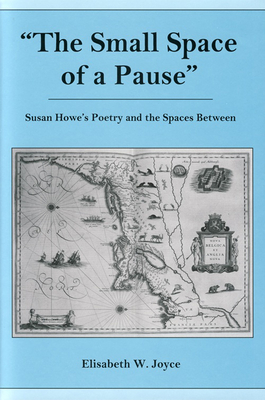 The Small Space of a Pause
Susan Howe's Poetry and the Spaces Between
Hardcover

* Individual store prices may vary.
Description
This book is about Susan Howe's poetry from the perspective of space. Howe reshapes cultural configurations of space through her drive to infiltrate interstitial areas of third spaces: the silences of history, the margins of the page, the placeless migrants, and the uncharted lands. Nuances, frontiers, thresholds, edges, fuzzinesses, ambiguities, pauses, singularities, margins: these are the spaces where her poetry occurs, places that lie between two states. Rather than absences, therefore, the space of this poetry is a place of being, of what Gilles Deleuze and F lix Guattari refer to as becoming. Third space is contested because it must also call itself into question in reimagining itself; in questioning its condition and rethinking itself, it contradicts itself repeatedly, setting up the form of an ever-present yet ever-shifting paradox of self-presencing. This site is also, however, the place of no frames or boundaries, a place that is all margins and singularities, that site of displacement, where migration is eternal and violence is perennial. Nomadism becomes an emblem in Howe's poetry for the twentieth-century condition as it represents the continual movement through space of the body, that never-ending, always-perpetuated sense of loss of place, but that equally charged coming into being regardless of the space within which that loss/becoming occurs.
Bucknell University Press, 9781611483499, 297pp.
Publication Date: June 1, 2010
About the Author
Elisabeth W. Joyce is a professor at Edinboro University.