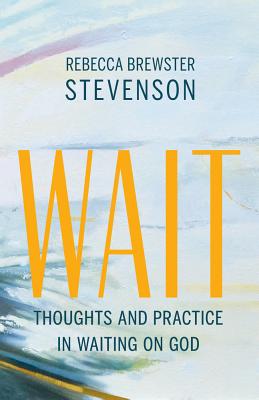 Wait
Thoughts and Practice in Waiting on God
Paperback

* Individual store prices may vary.
Description
Everyone has endured the endless traffic light, the queue that goes nowhere, the elevator music piped through the phone line. But what of those periods in your life when everything seems on hold? When you can't do the next thing in your professional or personal life because you can't get to it? Waiting—be it for health, a life partner, a child, a job—can be an agony, and hope can be exhausting. A firm no in response to the thing you're waiting for might be easier than this constant lack of closure. But what if waiting means something more? Rather than pure idleness, our prolonged state of need might teach us to look beyond the desired goal to something infinitely better. We find lessons on this throughout the Bible and, if we are paying attention, in our own lives. Rather than fostering frustration, periods of waiting might have great truths to tell us. It might show us that hope is worthwhile. Waiting might even be a gift in and of itself.
Light Messages Publishing, 9781611532746, 180pp.
Publication Date: June 4, 2019
About the Author
Rebecca Brewster Stevenson worked with Trinity School of Durham and Chapel Hill to develop the curriculum for their humanities department. She also worked as an English teacher in middle and high schools in Durham and Pittsburgh. Rebecca's debut novel Healing Maddie Brees was published in 2016 to literary acclaim, and the personal essays on her blog Small Hours have earned her a loyal audience that enjoys her explorations of family, marriage, faith, writing, language, literature, and film.