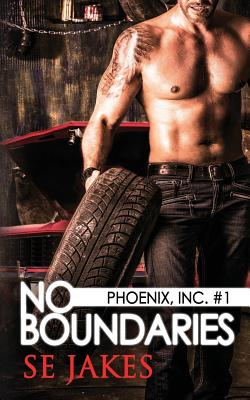 No Boundaries
Phoenix, Inc., Book 1
Paperback

* Individual store prices may vary.
Description
When your past closes in, running isn't always an optionThe jobs Marcus Lowry works for at Phoenix, Inc. Investigations are quick and easy, and they don't give him the nightmares his days as a CIA operative did. That is, until he gets involved in a case that grabs him by the throat and won't let go.Cole Jacobs left behind his old life on the streets to make a name for himself rebuilding high-end and vintage cars and bikes. But when a stalker threatens to kill him-and to hurt anyone who stands in his way-his past closes in on him, and he's not sure where to turn.The last thing Marcus wants to do is take on a charity case, and to say that he and Cole don't see eye to eye at first is putting things mildly. But when the first attempt on Cole's life nearly kills them both, Marcus realizes that Cole is in real danger, and Cole is forced to reveal everything. Almost everything. Because Cole's deepest secrets could destroy them both.
Stephanie Tyler LLC, 9781732726642, 274pp.
Publication Date: February 8, 2019