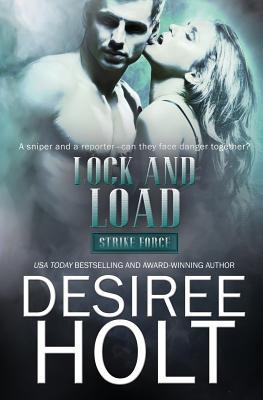 Lock and Load (Strike Force #2) (Paperback)
Totally Bound Publishing, 9781786863539, 306pp.
Publication Date: April 24, 2018
* Individual store prices may vary.
Description
A sniper and a reporter--can they face danger together?
Women are the best stress reliever for Delta Force sniper Beau Williams and variety is definitely the spice of his life--until he meets sexy, feisty sports reporter Megan Welles. The sparks between them are caused as much by the heated sexual attraction as by the force of their personalities. But the more time they spend together, the brighter the flame burns.
Megan is working on the story of a lifetime--the unexplained deaths of several aging athletes who had stellar years. They only realize how dangerous her hunt is when she receives threatening texts and an attempt is made to take her out of the game.
When everything explodes in a hostage situation, Beau and his Delta Force team leader save her, but Beau can't deal with the way she put herself in jeopardy and she can't handle what she sees as his controlling attitude. Can the Christmas season heal the breach between them?