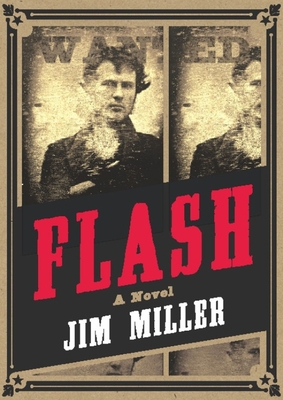 Flash
Paperback

* Individual store prices may vary.
Description
'This remarkable novel is nothing less than a secret history of southern California--a radical past that might yet redeem our future.--Mike Davis, author of City of Quartz
A chance encounter with a faded Wanted poster in a San Diego library sends journalist Jack Wilson on a wild adventure through southern California's radical past. As Jack searches for the truth about I.W.W. outlaw Bobby Flash, he uncovers a hidden history of real-life revolutionaries . . . and learns a powerful lesson about the importance of family in the process.
Jim Miller is a labor educator and activist in San Diego, California.
AK Press, 9781849350259, 196pp.
Publication Date: November 2, 2010
About the Author
Jim Miller: Jim Miller is a native San Diegan and a graduate of the MFA program at San Diego State University. In addition to his MFA in Fiction, Miller has a Ph.D. in American Culture Studies from Bowling Green State University. He is a founding member of the San Diego Writers Collective and a co-founder of San Diego City Works Press. Miller teaches English and Labor Studies at San Diego City College where he was the founding director of the San Diego City College Literary Center and the San Diego City College International Book Fair from 2006-2008. He is the author of the novel Drift, and co-author of the radical history of San Diego, Under the Perfect Sun: The San Diego Tourists Never See (with Mike Davis and Kelly Mayhew) and a cultural studies book on working class sports fandom, Better to Reign in Hell: Inside the Raiders Fan Empire (with Kelly Mayhew). Miller is also the editor of Sunshine/Noir: Writing from San Diego and Tijuana and Democracy in Education; Education for Democracy: An Oral History of the American Federation of Teachers, Local 1931. He has published poetry, fiction, and non-fiction in a wide range of journals and other publications.