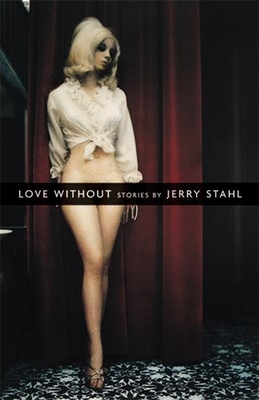 Love Without
Paperback

* Individual store prices may vary.
Description
From the bestselling author of the memoir Permanent Midnight and the novel I, Fatty comes a long-awaited collection of short stories. Jerry's Stahl's perverse, yet often touching tales, many of which first appeared in publications ranging from Playboy to the Pushcart Prize to Best Erotic Fiction, plumb the depths of eccentric romance, sex-starved adolescence, mid-life crisis, and family dysfunction. From a teenager's tryst with a recently widowed middle-aged woman on an airplane, to a dissatisfied dentist's attempt to find freedom on the road with a much younger woman, all the way to an intensely erotic love affair between an ex-junkie and an ex-circus midget with a sexual obsession with vegetables, this collection never fails to arouse and surprise. With a disarmingly immediate prose style, Stahl finds great eroticism, humor, and humanity in the wildest of encounters.
Open City Books, 9781890447458, 192pp.
Publication Date: July 1, 2007