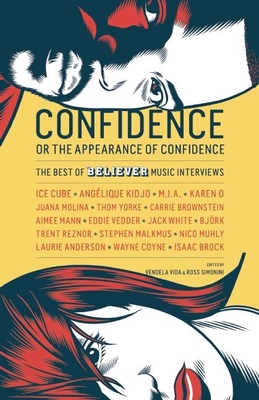 Confidence, or the Appearance of Confidence
The Best of the Believer Music Interviews
Paperback

* Individual store prices may vary.
Description
Believer Books collects 35 interviews with some of today's most influential musicians and includes such conversational treasures as Bj rk on e.e. cummings, Lucinda Williams on writing about sex, Trey Anastasio on improvisation games, M.I.A. on the power of the internet, and Jack White on upholstering a couch. The interviews are conducted in The Believer magazine's intimate, casual, long-form style, and while they focus on the music--creating it, playing it, touring it, living with it--they never hesitate to explore the subjects' other passions. This collection is perfect for fans, lovers of the interview format, cultural aficionados, and aspiring polymaths.
Believer Magazine, 9781938073830, 524pp.
Publication Date: April 1, 2014
About the Author
Ross Simonini is a musician, writer, and artist living in New York. He has edited interviews at the Believer since 2007. Vendela Vida co-founded the Believer in 2003. She is the author of four books, including the novels Let the Northern Lights Erase Your Name and The Lovers.