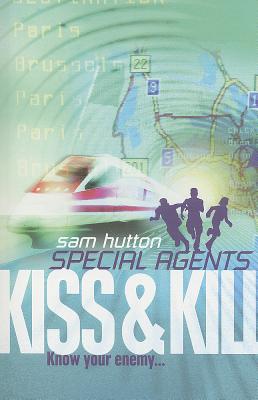 Kiss and Kill (Special Agents, Book 4) (Paperback)
HarperCollins Children's Books, 9780007148455, 230pp.
Publication Date: May 4, 2004
* Individual store prices may vary.
Description
The fourth title in this thrilling new crime series that puts young people at the heart of the action. Strong characters, believable dialogue, authentic locations and compelling plots delivering maximum excitement for the young adult market.
Mickey Stone, the head of Stonecor, London's most powerful gangland organisation, is out of prison. His trial is less than two weeks away and he has just executed a daring escape from custody.
PIC is spearheading the operation to recapture him. He seems to be headed for an international symposium of gangland leaders, all anxious to claim a stake in the UK's burgeoning gambling industry. But his son, Eddie, has other ideas. He is set to take over Stonecor, and is in no mood to let his father make a comeback.
The Stones are no strangers to Maddie Cooper, youngest of the PIC trainees. Mickey Stone was responsible for the shooting that left her mother dead, her father crippled and herself badly injured. She had later found herself kidnapped by Eddie Stone, a man she finds both terrifying and compelling .
When PIC's investigations dramatically throw Maddie and Eddie together again, the consequences are electrifying. Has Maddie misjudged him? Can she trust him to help her smash the Stonecor crime ring once and for all? Or will her emotions put her life in jeopardy once again?