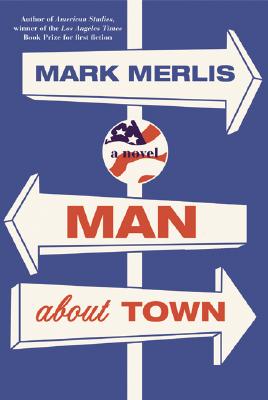 Man About Town (Hardcover)
Harper, 9780007156115, 368pp.
Publication Date: April 29, 2003
Other Editions of This Title:
Paperback (4/27/2004)
* Individual store prices may vary.
Description
Joel Lingeman has been set adrift. Until recently, life was 'relative contentedness'; working for Congress, frequenting the Hill club a little too frequently, cooking dinner for two every night and routine sex on Sundays. Now Sam, his lover of fifteen years, has left him for a stunning twenty-three year old and he cannot score a trick in the sleaziest pick-up joint in town. Joel's revulsion for the politics around him has dissipated into mild amusement at the 'social Darwinists' ready to snatch the last cents from the hands of the old and ailing. And he is increasingly obsessed by the different lives he could have led. When a teenage fantasy reasserts itself, the blond haired demi-god his eye once fell upon modelling swimsuits in the back of an old magazine, Joel is overcome by a pervasive sense of loss and embarks on a quest to hunt down 'the Santa Fe boy'. Astutely observed and resonant with dark, sardonic undertones, Man About Town is an unforgettable novel about losing your way, your self-esteem and your security.
About the Author
Mark Merlis grew up in Baltimore and attended Wesleyan and Brown Universities. He now lives in New Hope, Pennsylvania.
Praise For Man About Town…
"A sorrowful, cathartic novel."
— David Leavitt

"An unexpected kind of gay fiction, especially with its insider's look at the legislative process...different and ambitious."
— Seattle Times

"Merlis treats both his characters and readers as if they are smart."
— Washington Post Book World

"Washington DC, as Merlis portrays it, is too good a character to ignore."
— Chicago Tribune

"Clever, perceptive and reader friendly."
— The Advocate

"A pungently insightful tale."
— Washington Blade

"Brims with characters, events and ideas that, besides being greatly entertaining, stimulate discussion
— Gay City News

"Merlis is a skilled realist who employs an understated humor-especially in depicting the Washington bureaucracy. "
— Library Journal

"Uncluttered, intelligent…a compelling read."
— Out Magazine

"An uncommonly grown-up fiction by a writer with a keen, affectionate eye for gay foibles and failings."
— Book Marks

"Sings with poignany…[Merlis has] a flair for subtle introspection and keen observation."
— Kirkus Reviews

"Stunningly good…haunting, funny, and masterfully written, American Studies provides keen insight into our own history and our lives."
— Genre

"A book that transcends genre in portraying the abyss that divides one ostracized human soul from all others."
— Los Angeles Times on American Studies

"An unexpected kind of gay fiction…different and ambitious."
— New York Times Book Review

"Sharp and convincing."
— Chicago Tribune

"Merlis deftly sketches two distinct societies in Washington: Capitol Hill…and the city's gay singles scene….compelling."
— New York Times Book Review
or
Not Currently Available for Direct Purchase