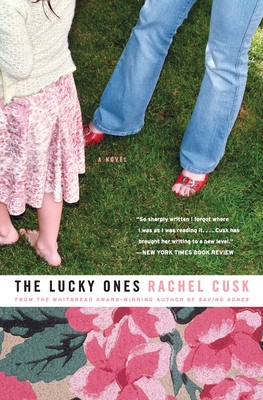 The Lucky Ones (Paperback)
Harper Perennial, 9780007161324, 228pp.
Publication Date: November 1, 2005
Description
A young pregnant mother wrestles with an utterly changed life; a new father searches for a sign of the man he used to be; a daughter yearns for a lost childhood; and a mother reaches out in bewilderment to a child she can't fully understand. A rare novel that illuminates "the bustling concourses of life" without sacrificing emotional depth and complexity, The Lucky Ones confirms Rachel Cusk's place among our most incisive writers.
Praise For The Lucky Ones…
"Cusk has a gift for articulating fluid, unsettling emotions just beneath the surface of consciousness."
-Entertainment Weekly

"Witty, trenchant and…startling."
-Library Journal

"Insightful…perceptively drawn…poignant, evocative and meant to be savored."
-Booklist

"Gorgeous, languorous writing."
-Publishers Weekly

"Impressively written."
-Marie Claire (UK)

"If great fiction puts into words something about ourselves that we didn't know we knew, this is it."
-Daily Mail (London)

"Sharp observation of character, vivid imagistic descriptions."
-Independent on Sunday

"You want to gasp with the shock of recognition at a rarely articulated thought delivered with a visceral punch."
-Independent Magazine

"A lovely book."
-Irish Independent

"[Cusk's] intelligence and emotional honesty give a sense of having experienced, rather than read, this book…extraordinary."
-People

"Witty and topical…a fresh and compassionate portrait."
-The New Yorker

"Subtle and satisfying...a brilliant collection."
-Boston Globe
Advertisement