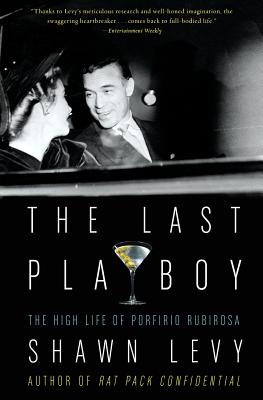 The Last Playboy (Paperback)
The High Life of Porfirio Rubirosa
Harper Perennial, 9780007170609, 384pp.
Publication Date: October 31, 2006
Other Editions of This Title:
Paperback (5/2/2006)
Hardcover (9/20/2005)
* Individual store prices may vary.
Description
At one gilded moment in history, his fame was so great that he was known the world over by his nickname alone: Rubi. Pop songs were written about him. Women whom he had never met offered to leave their husbands for him. He had an eye for feminine beauty, particularly when it came with great wealth: Barbara Hutton, Doris Duke, Eva Perón, and Zsa Zsa Gabor. But he was a man's man as well, polo player and race-car driver, chumming around with the likes of Joe Kennedy, Frank Sinatra, Oleg Cassini, Aly Khan, and King Farouk. He was also a jewel thief, and an intimate of one of the world's most bloodthirsty dictators. And when he died at the age of fifty-six—wrapping his sports car around a tree in the Bois de Boulogne—a glamorous era of white dinner jackets at El Morocco and celebrity for its own sake died along with him.
He was one of a kind, the last of his breed. And in The Last Playboy, author Shawn Levy brings the giddy, hedonistic, and utterly remarkable story of Porfirio Rubirosa to glorious Technicolor life.
About the Author
Shawn Levy is the film critic of The Oregonian and the author of the critically acclaimed cultural histories Rat Pack Confidential and Ready, Steady, Go!; and King of Comedy, a biography of Jerry Lewis. He lives in Portland, Oregon.
Praise For The Last Playboy: The High Life of Porfirio Rubirosa…
"Fascinating . . . A compulsive read. Shawn Levy is one of our best popular culture journalist-historians."
— Lewis MacAdams, author of Birth of the Cool: Beat, Bebop and the American Avant Garde

"Levy goes beyond the glitz to see Rubirosa as a product of a particular time and place…a perfect tribute."
— Publishers Weekly

"A terrific story about a fascinating character."
— John Malkovich

"Shawn Levy has written more than a good book—this is an irresistible read. Hollywood will soon come knocking."
— Douglas Brinkley, Professor of History and Director of the Roosevelt Center at Rulane University

"A compelling piece of social history…written in a breezy style perfectly suitable for conjuring Rubirosa's seductive personality."
— Booklist

"As Shawn Levy amply documents in his bubbly, breathless and appropriately inconsequential biography, Rubirosa worked hard at having fun."
— New York Times

"A fitting elegy for a forgotten boldfaced name and a thoughtful study of mid-20th-century Pan-American politics."
— Entertainment Weekly