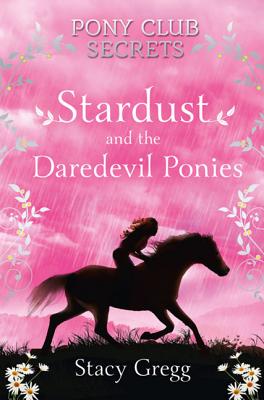 Stardust and the Daredevil Ponies (Pony Club Secrets #4) (Paperback)
HarperCollins Children's Books, 9780007245161, 240pp.
Publication Date: September 15, 2015
* Individual store prices may vary.
Description
The fourth PONY CLUB SECRETS adventure by bestselling author of THE PRINCESS AND THE FOAL.
Issie has landed her dream job - handling horses on a real film set And with a group of frisky palominos to deal with, Issie asks her friends at pony club to help out too.
But it's not just the horses who play up on set - what is spoilt actress Angelique's problem? Could this be Issie's chance for stardom?
Join talented young rider, Issie, on another action-packed adventure in the Pony Club Secrets series.
About the Author
Stacy Gregg is the author of successful pony adventure series Pony Club Secrets and Pony Club Rivals. Formerly the editor of fashion website Runwayreporter.com, Stacy writes exclusively for HarperCollins.Her own ponies and experiences at her local pony club provided the inspiration for the Pony Club Secrets and her later years at boarding school were a catalyst for Pony Club Rivals.