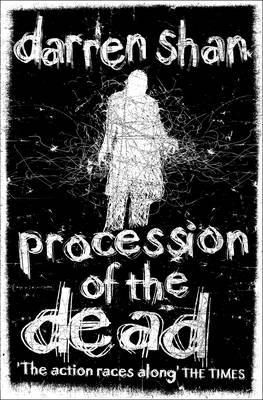 Procession of the Dead (Paperback)
Harper Voyager, 9780007261314
Publication Date: September 1, 2008
* Individual store prices may vary.
Description
Darren Shan, "New York Times "bestselling author of the Cirque du Freak and Demonata series, makes his adult fiction debut with this first book in a dark and twisted new series, The City.
PROCESSION OF THE DEAD
"What "had" I done before coming to the City? I couldn't remember. It sounded crazy but my past was a blank. I could recall every step since alighting from the train, but not a single one before. "

Young, quick-witted, and cocksure, Capac Raimi arrives in the City determined to make his mark in a world of sweet, sinister sin. He finds the City is a place of exotic dangers: a legendary assassin with snakes tattooed on his face who moves like smoke, blind Incan priests whom no one seems to see, a kingpin who plays with puppets, and friends who mysteriously disappear as though they never existed. Then Capac crosses paths with The Cardinal, and his life changes forever.
The Cardinal is the City, and the City is The Cardinal. They are joined at the soul. Nothing moves on the streets, or below them, without The Cardinal's knowledge. His rule is absolute.
When Capac discovers how deeply The Cardinal has influenced his life, he is faced with hard choices that conflict with his soaring ambition. To find his way, Capac must know himself and what he is capable of. But how can you trust yourself when you can't remember your past?
About the Author
Darren Shan was born in London but at an early age he moved to Limerick, Ireland, with his parents and younger brother.
or
Not Currently Available for Direct Purchase