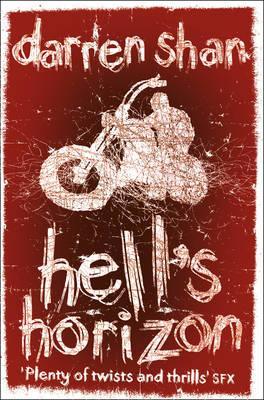 Hell's Horizon (City) (Paperback)
Voyager, 9780007261338, 389pp.
Publication Date: February 1, 2010
Other Editions of This Title:
Paperback (6/23/2011)
Hardcover (1/1/2011)
* Individual store prices may vary.
Description
In the City, The Cardinal rules, and Al Jeery is a loyal member of his personal guard. But when Al is pulled from his duties at Party Central to investigate a murder, an unexpected crime scene discovery leads him to question all his loyalties and beliefs.
Al is drawn into a terrifying mystery that features a series of corpses, the City's Incan forefathers, the imposing figure of The Cardinal, and the near-mythical assassin Paucar Wami.
Wami is a law unto himself. A shadowy, enigmatic figure of astoundingly graceful skill, he kills anyone he chooses without fear of punishment or retribution. And Al is about to find out that he has a lot more in common with Wami than he could ever have imagined...
About the Author
Darren Shan was born in London but at an early age he moved to Limerick, Ireland, with his parents and younger brother.