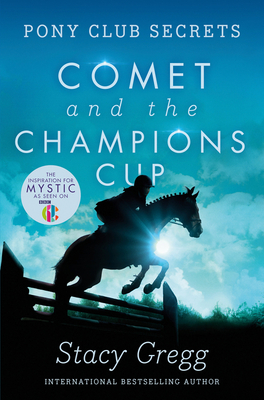 Comet and the Champion's Cup (Pony Club Secrets, Book 5) (Paperback)
HarperCollins Children's Books, 9780007270309, 256pp.
Publication Date: September 29, 2015
* Individual store prices may vary.
Description
The fifth gripping adventure in this exciting new pony-club series - now with a brand-new, commercial cover look With gymkhanas to win, rivals to defeat, mysteries to solve and ponies in danger to save - these books are perfect for all girls who love ponies.
When Aunty Hess opens a riding school for the summer, Issie and her pony-club friends go along to help out. Issie gets to know Comet, a naughty but talented pony with real showjumping promise. But can she train him in time to compete at the Horse of the Year Show?
Join talented young rider, Issie, on another action-packed pony-club adventure.
About the Author
Stacy Gregg is the author of successful pony adventure series Pony Club Secrets and Pony Club Rivals. Formerly the editor of fashion website Runwayreporter.com, Stacy writes exclusively for HarperCollins.Her own ponies and experiences at her local pony club provided the inspiration for the Pony Club Secrets and her later years at boarding school were a catalyst for Pony Club Rivals.